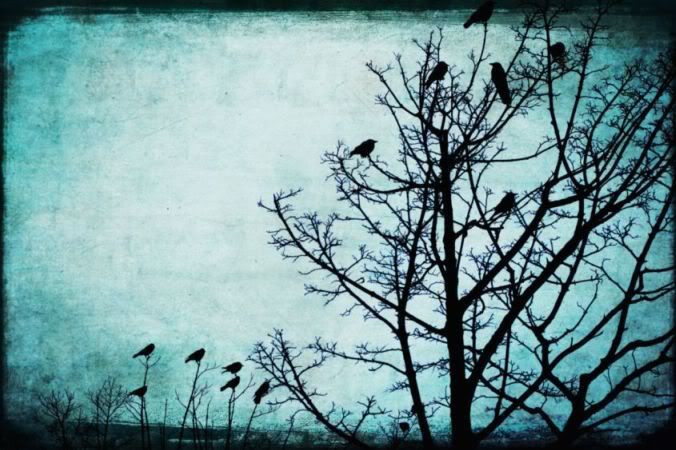 lately i've been super inspired by the magic one can make using photoshop. layers and textures are making me swoon. i'm digging back into all my old images and i'm amazed at how an image i might have overlooked before can be turned into something amazing. Like the image above....really its quite a boring image, grey skies, but not anymore!
yesterday i was aching to get out my old duaflex and take some
ttv
pictures. it had been a while. i went to a
big beautiful garden
near my home and went for a photo walk. but the ttv shots just weren't happening. i mean, they are ok, but they just didn't spark the magic that i usually find when i look through that old camera. mildly disappointed, i kept on walking around the gardens. this is a really amazing place by the way. it used to be a golf course, so its a great expanse of gardens.
right now not much is growing. i'm making sure i visit at least once a month as i want to be more aware of the changing season and witness as much blossoming beauty as i can! Last month it was the witchazel blossoming bright yellow. This month the rodadendrun is just starting to emerge. My favourite, the magnolias, are awaiting their emergence, still content in their fussy cases.
as i wandered the garden my eyes started to hurt when i looked through the camera. what? my whole new life plan is based on the need to be able to look through a viewfinder for the rest of my life! so i decided to just take the camera away from my eyes. with the holga camera they recommend this. shoot from the hip, let go, don't plan out the perfect picture cause it won't come out that way! just let the magic happen. so that i did. and it brought the magic back...that spark that differentiates simply just taking a picture from engaging in the creative process of photography. here's a few of them!
in this ever changing and growing world of making art through the viewfinder i'm being blown away, humbled, challenged and given gifts from the muse...all at the same time. on oprah yesterday she and marianne williamson talked about how when you are on the right path, the universe falls into place around you, to help you on your way. being someone who has spent most of my adult life feeling like i was not on the right path and not knowing how to get there...i agree with them. they also spoke about how important the challenges, the being lost, the confusion, even the depression is a part of this journey. i know i wouldn't feel so inspired today without going to those depths of sadness in the last few years. i think back on those times and now i can see how important it was to be there. there was magic there too. our shadow side is an important part of us.
this all makes me think...
how can i try something in a different way to re-invigorate my drive for it?
what patterns do i have that could use a change in perspective?
what is there in my life right now that feels frustrating but is really a part of the greater good?
what other exciting possibilities could be right around the corner?
how 'bout you?