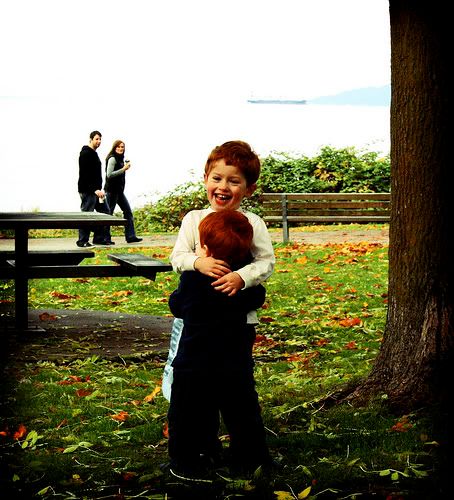 Well, its friday. But I still wanna celebrate love thursday! Never too late for love right?
Things I loved about this week:
~This
amazing poem
by Dancing Mermaid that makes you feel like she wrote it just for you and your precious heart. I read it a few hours after posting that last post...and it felt like such a blessing.
~
This album
by
Rose Cousins
has been on repeat on my ipod all week. I can't get enough of it!
~spending lots of time with my three red haired bestest buds (2 of the 3 as shown above). although it was mostly because 1 or 2 of them were home sick and I was helping out, we had some serious fun. i've know them all since just after the twins were born and they light up my life!
~making plans with my parents for their upcoming trip out west to see the sisters. they are flying into vancouver to see me and then we three are driving down to portland to see my sister and her hubbie. also included in this trip is a few nights at a beach house on the coast (how dreamy!).
~hearing super exciting baby and birthing news. two new gorgeous beings born to mama friends yesterday. news that one dear sweet mama hopefully will have the birthing experience she dreamed of.
~the decadence of eating crab (i'm getting better at crackin' em open each time i eat them. its hard work!)
~my photography class. such a great group of people. a room full of laughs and big learning!
~putting out my fears. feeling so supported in doing so!!! (you rock!)
love,
v