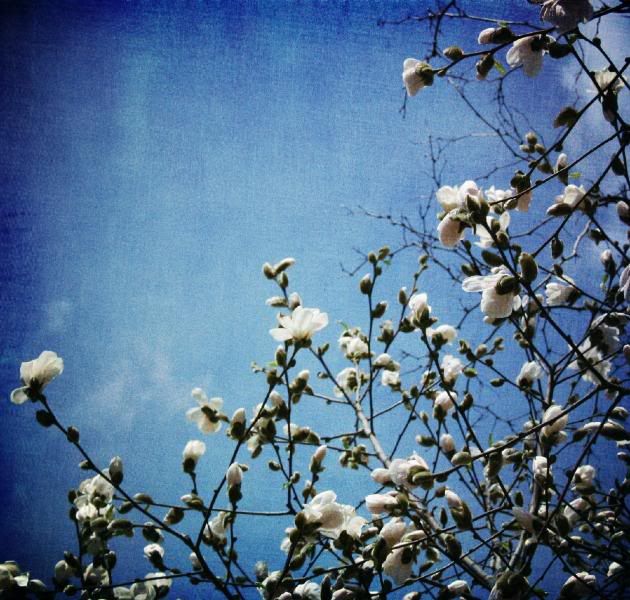 today is a gentle, slow day.
i've been sick the last few days. needing to take it slow but not.
so i'm
sitting in my little yard
mac on my lap
thawing out my heart
sending love texts to my beloveds far away
appreciating where pink and white blossoms meet blue skies
watching kitters play in their first real sunshiny day of spring
feeling grateful for all that 30 has brought
and having a calm faith that
all that isn't quite there yet
will become a grateful memory someday.
what could make this tender beautiful day much better? i could only imagine one thing. new
weepies
sounds.
yes, the beautiful-tender-powerful-speaktothesoul-sounds of the weepies. their new album isn't out yet, but they've posted some songs on their
myspace page
. the first few notes got me teary.
don't wait any longer. go check it out!
and if you want some inspirational bloggery while you listen, check out these:
jen lemen
magpie girl
the whole self