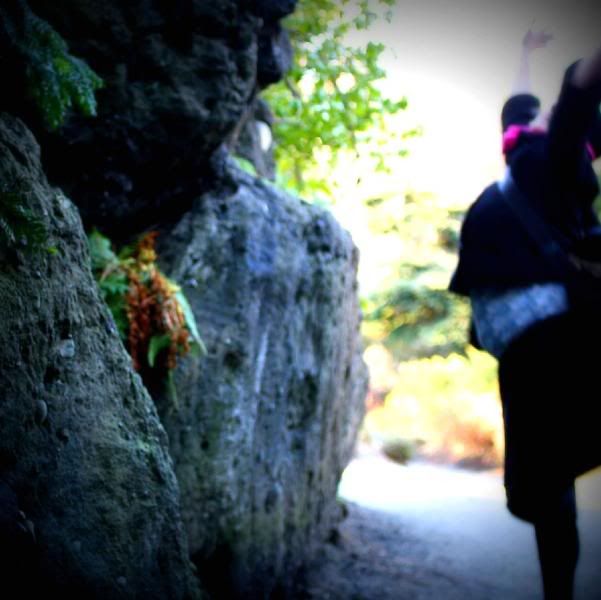 for this weeks
Self-Portrait Challenge
i'm feeling inspired to celebrate some beautiful learning that i've come across lately. how to turn intimidation into inspiration.
somehow i have succeeded in stopping negative chatter concerning my photography.
i have kicked the self doubt out of that part of my life.
i didn't do it on purpose, but i'm sure glad it has gone this way.
that is not to say i don't have moments (and lots of them) when i feel like i suck, or can't do it right.
but i've started to experience them as humbling moments...as reminders of how much i have to learn and how much i want to spend the rest of my life consumed in my love for this medium of art.
for example, i recently took in a few rolls of holga and diana film. i was so excited for what beautiful things would be on that disc when i picked it up from the photo shop. i uploaded one roll and all but one picture were either blurry or black. that said, that one picture made my heart swoon as it was a double exposure of apples in my yard and the ocean...a wee bit of photo magic surrounded by stone cold reality. that roll symbolized to me the beautiful balance i want to retain in this work. i want to believe in the magic and beauty that can be created and the confidence that it brings to my sense of self. At the same time, I want to be continually humbled by this work...to find that perfect place between a big ego and self doubt.
I've also started embracing feeling intimidated. Yes! And even inviting more of it into my life. I want to set my expectations high for myself. I've spent too many years with low expectations of what I can do and be. Enough. Feeling intimidated by someone's beautiful photography skills only makes me strive to want to work hard to get there some day. It happens fairly often in fact, and I've been reminding myself that its barely been a year since I started this whole journey and that I have it in me to do such amazing things too someday.
One of the ways I've been inviting this into my life is through flickr. I spend more time on flickr than I do facebook (and if you are on f-book, you know how consuming it can be!). I've decided to stop being shy and am adding every photographer that I feel inspired by, so I can see their new work as they post it and it gives me a daily dose of beautiful inspiration. And as I've done this, I'm noticing how much I learn from looking at other peoples work. This has helped me formulate where it is that I want to go with this work, what styles appeal to me, what post processing techniques I want to learn and has given me so much inspiration for photoshoots and themed projects.
I've started to view these photographers as mentors. They represent where I want to go. I'm so thankful that they share their photographic experiences with the blogging world.
Here's some of those people who's work I find great inspiration in!
Sabrina Ward Harrison
Leonie Allen
Susannah Conway - Unravelling
Boho Photography
Photosmith Photography
Sam Lamb Photography
a girl in love
Alicia Bock Photography
and the awesome new website
shutter sisters
these pictures were a deliciously ridiculous part of my day...putting my camera on the self-timer and trying to jump at that perfect time to express my joy! of course, that often doesn't work! so here you go...some out takes that show both my geeky-ness and my joy! you've gotta be able to laugh at yourself right?!