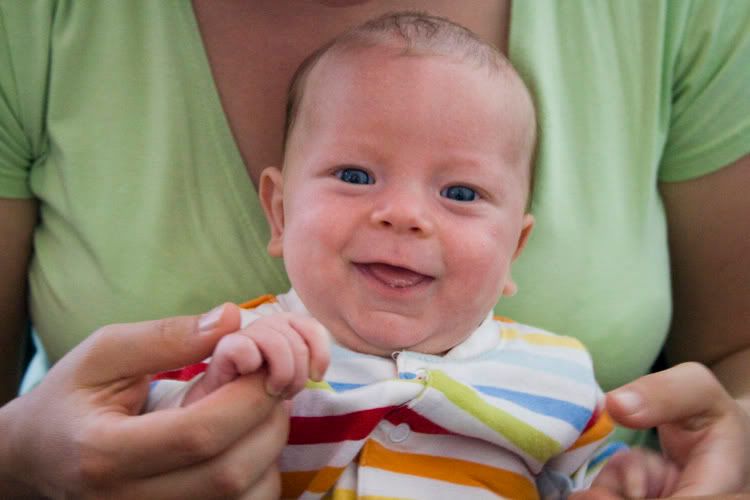 ~although its essentially a rather mellow collection of songs, two albums by
Chris Pureka
have made me incredibly happy over the last two weeks.  surely i've listened to each of the albums a hundred times.  if you see me with my ipod lately, you can be 99% sure its Chris serenading me.  its her lyrics, her voice and her songs as whole entities.  totally smitten.
~
this post
called 'investing in ourselves'by andrea scher came at the perfect time for me.  i've been working on my website but had been really procrastonating with it.  but after reading her post, i had a surge of beautiful motivation and its almost done my site.  i'm excited to share it with you.
~baby smiles.  my little pal accompanying this post is so full of smiles lately.  he, his momma and i spend a lovely day together and filled my heart up with dozens and dozens of smiles.  my other little pals (who's pics have accompanied other posts) are also smiling cheek to cheek.  oh the beauty of babies!
~folk fest is a month and 3 days away.  and the line up this year is phenomenal.  my three favourite days of the year!
~the vintage polaroid that i'm a day away from winning on ebay.  i'm crossing my fingers that it will become mine! i've been so inspired by polaroid lately....i can't wait to play!
~the
photo trade
.  its so incredible to have a beautiful photo come into your mailbox each month and to know that yours may just be bringing the same joy to someone else.
wishing you loveliness,
v