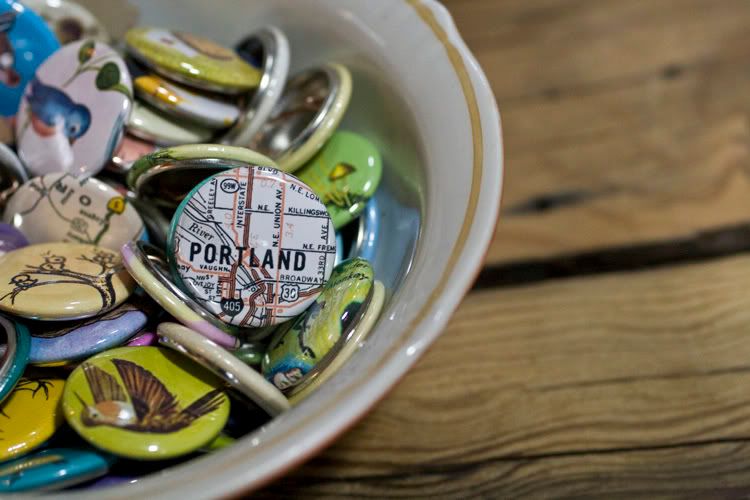 i'm in my beloved portland. sigh.
ever since the first moment i came here i've felt at home. there's something about this city that feels so familiar...people look familiar to me too. and since vancouver, in all its glory and in all these years i've been there, still doesn't have that sense of 'home' for me, it becomes even more apparent what does and does not feel like home.
and i'm lucky enough to have family here, so i try to take a trip whenever i see a possibility. and its been way too long since my last trip. so happy to be home.
highlights thus far:
~going to the
fat fancy
store. they are only open one weekend a month, and i'm so happy it was this weekend. scored a few vintage dresses and a gorgeous coat! plus it felt so lovely to be in a place based around gorgeous plus sized vintage clothing. loved it. it totally made my day!
~lunch at
por que no
with my sister. the last 24 hours has been a mexican food bonanza...and if i just leave off the cheese, it makes me a happy gluten~free girl. we don't have good corn tortillas in canada, and they kinda taste and feel like they would have wheat in them, but don't....makes me feel like a digestively~normal person.
~touring our favorite neigbourhoods, cute shops, vintage stores (don't ask me how many more vintage cameras i got today...but they were such good deals i couldn't resist) and there seemed to be good deals everywhere. yummy.
~portland has the best coffee i've ever had. its
stumptown coffee
everywhere. i love a place that has really high standards for coffee.
tomorrow we're going downtown which is a part of portland i haven't been to much.
if you've been here i'm all for suggestions of things to check out here!