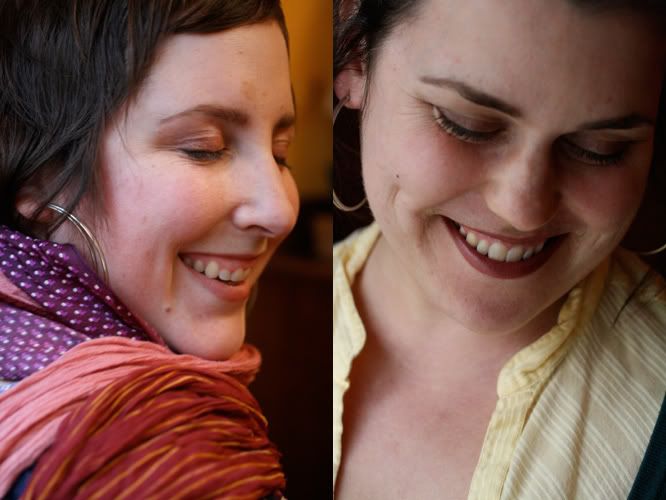 I had a lovely photoshoot this weekend with a friend, each of us taking a turn with being in front of and behind the camera. Its been a while since I've had pictures taken of me and it was a very humbling experience. It felt so good to see the beauty she captured of me, pictures that feel like they are the authentic, beautiful me. It feels important to return to being in front of the camera every so often, so i can remember that place those I photograph are in and ponder more ideas to help them feel comfortable.
Most of the inquiries I get from friends lately about photoshoots have involved them feeling like they need a reminder of their own beauty for those days when they are having a hard time with it. This has me thinking of the importance of photographs in increasing our self esteem.
I know that for me, taking self portraits has been incredibly healing. There is no one else to feel nervous around, you can make goofy or sexy faces and just delete it if it ain't what you wanted. It becomes a place of play for me and I've truly been able to see myself as beautiful through this process. Doing the
365
challenge (which I started in august) took this to a new level. Some days I do a self portrait I love, other days just a quick one that may not be fancy but may truly represent how exhausted i was or show some other authentic representation of my day.
I'm excited to be able to offer this kind of support to other people. To help them capture a visual representation of their beauty, their authentic self. I think all my friends are beautiful...just gorgeous inside and out...but if they don't believe it, its difficult to capture it on camera. Its not difficult to take a pretty picture...but my goal is to take a picture (or lots) that makes you say 'yes...thats really me' or 'wow...i'm beautiful'. When Z was taking pictures of me this week I realized how hard it is for people to open up like that when having their photos taken...and how important it is that we do. It was like all that practice taking self portaits in my bathroom mirror disappeared and i had to centre in how safe I felt in the moment in able to let go. I can see my uncomfort in the early pictures and then watch its unfolding. I see that too in those I photograph...that moment that is like a big sigh....and they start moving more, smiling wider and opening to that experience. It is so important that we connect to that feeling of being beautiful in a way that isn't connected to our outer appearances....that radiant self love that makes our beauty radiate.
I wrote this post and then went over to
Shutter Sisters
(one of my favourite websites these days) and realized it is
Love Thursday
. This post is about Self-Love...that elusive kind of love that is probably the one we need the most. The above pictures feel to me like they radiate the self love that we both strive to have grow even stronger in our hearts!
A beautiful song by
India Arie
feels like the best way to end this post:
Beautiful Flower
This is a song for every girl who's
Ever been through something she thought she couldn't make it through
I sing these words because
I was that girl too
Wanting something better than this
But who do I turn to
Now we're moving from the darkness into the light
This is the defining moment of our lives
'Cause you're beautiful like a flower
More valuable than a diamond
You are powerful like a fire
You can heal the world with your mind
There is nothing in the world that you cannot do
When you believe in you, who are beautiful
Yeah, you, who are brilliant
Yeah, you, who are powerful
Yeah, you, who are resilient
This is a song for every girl who
Feels like she is not special
'Cause she don't look like a supermodel Coke bottle
The next time the radio tells you to shake your moneymaker
Shake your head and tell them, tell them you're a leader
Now we're moving from the darkness into the light
This is the defining moment of our lives
'Cause you're beautiful like a flower
More valuable than a diamond
You are powerful like a fire
You can heal the world with your mind
There is nothing in the world that you cannot do
When you believe in you, who are beautiful
Yeah, you, who are brilliant
Yeah, you, who are powerful
Yeah, you, who are resilient
Yeah, you, who are beautiful
Yeah, you, who are brilliant
Yeah, you, who are powerful
Yeah, you, who are resilient
Yeah, you, this song is for you
Yeah, you, this song is for you
Yeah, you, this song is for you
Yeah, you, yeah, you
You are brilliant