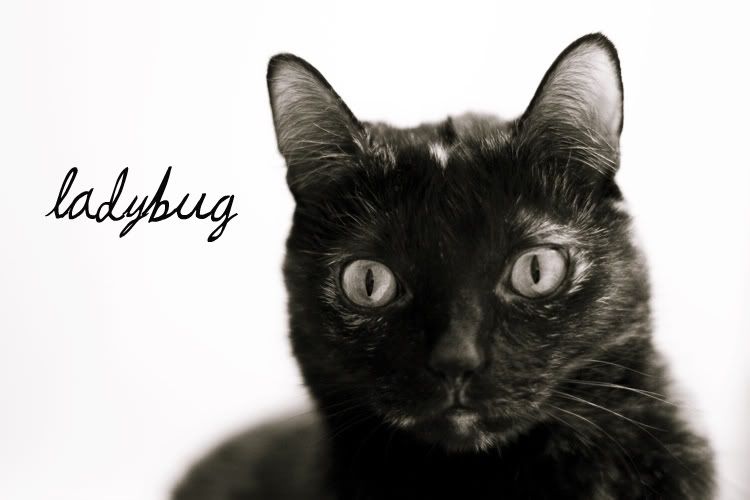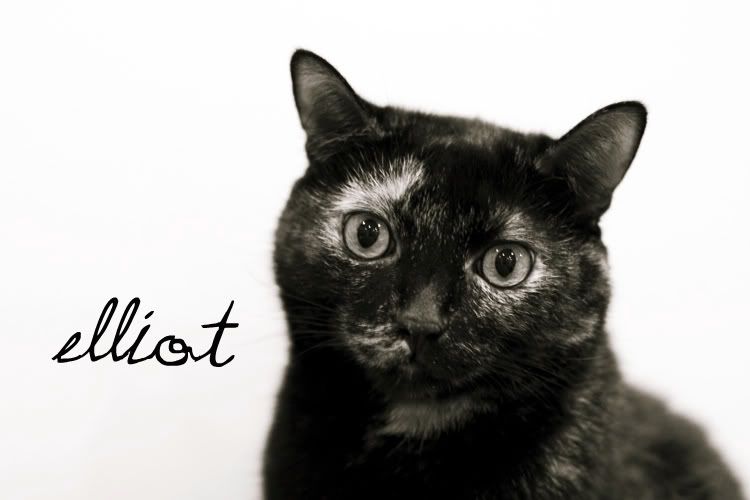 they are of frequent mention in this space, so i thought it was due time for a formal introduction.
miss ladybug, princess to the max, fierce meower, lap sitter, dreams of being a world traveller, big eyed feline of love.
and
elliot, fan of brushing, foods, treats and especially sitting in boxes, official household alarmclock, total sweet pea.
now, off for some cuddles and purring!